LSE Approach to Human Security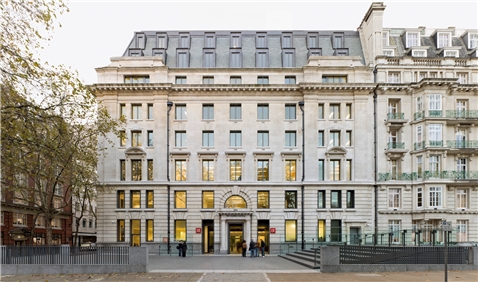 Within the London School of Economics and Political Science (LSE), the Department of International Development's Civil Society and Human Security Research Unit, has studies and promoted the concept of human security for years. Human security means "security of the individual and the community in which he or she lives as opposed to the security of states and borders"– so the focus is on the everyday experience of the individual or group and their vulnerability to violence in multiple forms which affects their daily lives. When conducting research on human security, LSE also applies specific methodologies. These include a dialogic method which creates knowledge through direct communication with people included in the research, to bring together "the everyday knowledge of people who experience war or financial crisis as well as the knowledge of practitioners- with social science knowledge". It is important to mention that LSE approach on HS is based on the on reflexivity as well as a bottom-up approach [1].
A special area of LSE's focus, within the human security context, is seeking to manage military operations (mainly in non-European states), and the reframing of external intervention by both military and civilian forces. In 2004 a study group on Europe's security capabilities, convened by Professor Mary Kaldor from LSE, proposed A Human Security Doctrine for Europe [2], which comprises principles required to be applied in practice.
The novelty of the LSE approach lies in going beyond theoretical concept of human security, and applying this concept in practice: "there is a difference between calling something 'human security' and actually doing 'human security', that is, between concepts or ideas and political practice" (Kaldor, Martin, Selchow, 2007: 74).
[1] http://www.lse.ac.uk/internationalDevelopment/research/CSHS/Home.aspx
[2] http://www.lse.ac.uk/internationalDevelopment/research/CSHS/humanSecurity/doctrineForEurope.aspx